Much of the information in this Article, and all the photographs except one, were researched and collated by a nephew of Jack, the late Peter Nicholas James (8 May 1946-18 May 2008). They have been kindly made available by his wife Veronica James.
Jack Coatsworth Tattersfield was born on 27th Sept 1920 in Carlton, Nottinghamshire, into "The Leicestershire Tattersfields", described on this Website in the Article by Jane Elizabeth Weyer, a niece of Jack. He was the youngest of six children, and the only son, born to Herbert Tattersfield and Lilian, nee Coatsworth. Herbert was the grandson of George (1822-1887), and the brother of Mary Jane (1885-1957), about each of whom there is also an Article on this Website.
Jack attended the Alderman Newton Grammar School in Leicester. He studied at the Art and Music Department of the Leicester College of Art and Technology. His hobbies were rugby football and golf. He played rugby for Old Newtonians.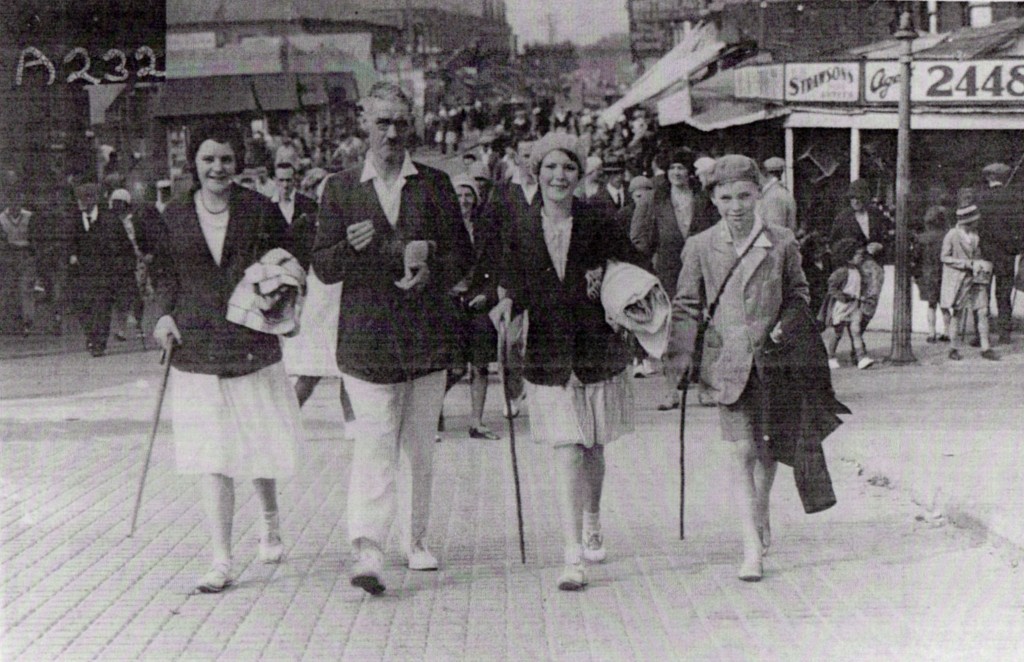 After completing his schooling he became articled to a local architect. His family still have on display a number of his architectural drawings.
Jack joined the Royal Navy on 22nd July 1940. His period of engagement was until the end of the current emergency, and his Official Service Number was FX 80495.
Jack's military career of some seventeen months included numerous postings and training courses. In the first seven weeks, to 5th September, he undertook basic training at HMS St. Vincent as a Naval Airman 2nd Class, earning fourteen shillings per week. An undated letter from St. Vincent survives, in which he referred to colleagues and friends by name. At the end of the period, he would have been given an interview and a medical check-up to confirm his suitability to fly.
He was transferred to RAF Elmden, No 14 Elementary Flying Training School, until 8th November. In the eight weeks of training he would have spent fifty to sixty hours in the air, including flying solo on Tiger Moths. Pay was now 6s 6d per day, including 3s 6d "danger money" for flying.
As Acting Leading Airman he went to RAF Netheravon until 16th April 1941. Training there would have included formation flying, dive-bombing, navigation, instrument flying and shooting at towed targets. Some letters exist, sent from Netheravon, talking about leave to visit Marlborough, and the progress of various friends. Jack wrote that he had witnessed the fatal accident of his friend Jake Kendall, which occurred due to bad weather.
Short training periods were attended at RAF Stormy, again at Netheravon, HMS Jackdaw, HMS Condor, HMS Daedalus (twice), and RAF South Cerney. At HMS Jackdaw, Jack's career seems to have moved towards a Fleet Requirement Unit in the Royal Navy Volunteer Reserve.
Two letters exist, written by Jack in July 1941, from Royal Naval Air Station, Arbroath, Angus. They were sent to his elder sister Kathleen, who was married to Arthur Reginald Frederick Hurst on 26 July 1941, in Leicester. Jack had applied for leave to enable him to attend their wedding, but this was refused.
Three photographs below show Jack at various stages of his training.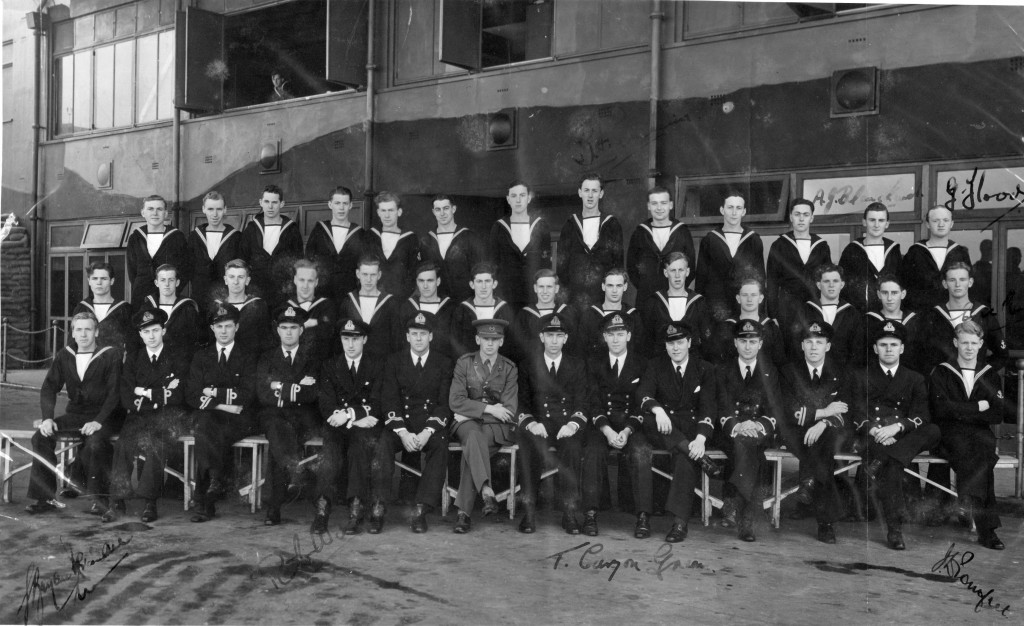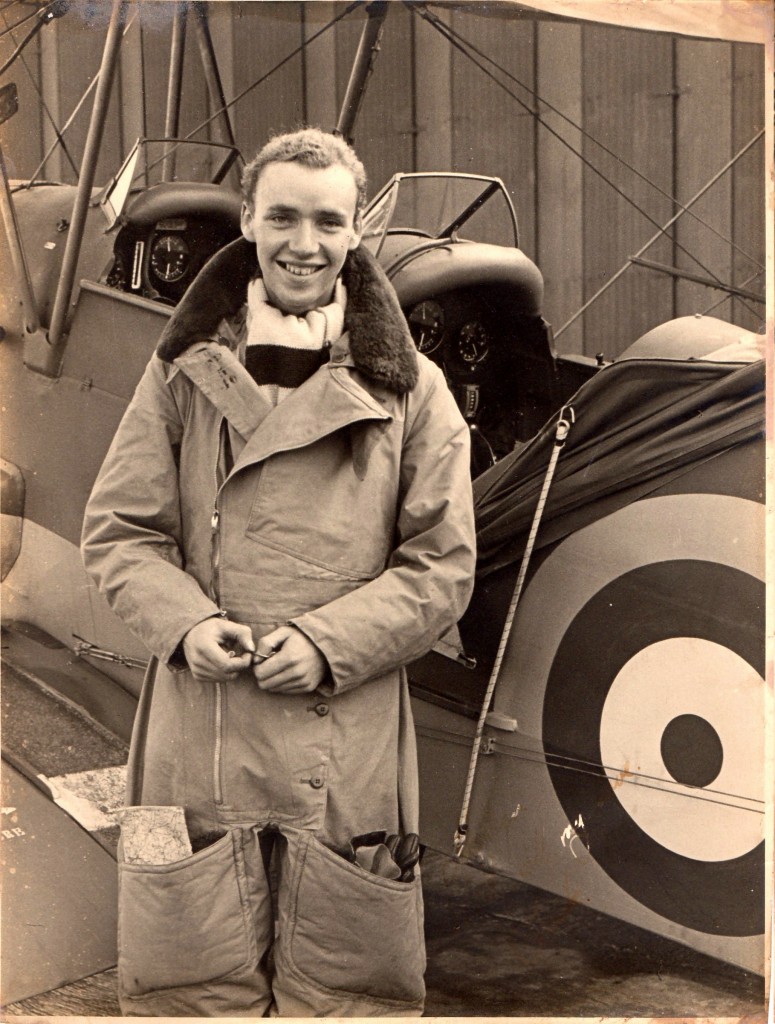 On 26th September 1941 Jack was posted to HMS Sparrowhawk in Orkney, to join 771 Squadron, based at Hatston, as Acting Sub Lieutenant Pilot. Duties included exercises with Navy ships, and target towing for Naval Gunnery Training. The Squadron's main claim to fame was the discovery that the Bismarck had left its base in a Norwegian fiord on 22nd May 1941.
Jack's final and fatal flight took place on 12th December. It is described authoritatively, if succinctly, on the Roll of Honour: "J.C. TATTERSFIELD; Temp ACTING SUB LIEUTENANT (A) RNVR; 771 Squadron; BLACKBURN ROC L 3186 – HMS Sparrowhawk (Hatston); died 12 December 1941; missing believed drowned; height finding exercise. Death on war service presumed."
In the Blackburn Roc with Jack was Gunner G.H. Hall (Wee Geordie), from Denton Burn, near Newcastle, who died of his injuries the day after the plane went down.
Two telegrams to Jack's parents still exist, the first, dated 13th December 1941, to say he was missing, presumed killed, and the second, dated dated 15th December, confirming his death. These were received by his parents at 43 Western Park Road, Leicester. A letter was also received from Lt. Commander Goddard, Jack's C.O., dated 16th December, and another from the padre. A letter of condolence to the parents survives from his old friend Cliff Leeson.
Jack's personal possessions, presumably including his flight log, were dispatched home, but never arrived.
Jack's name appears on the Commonwealth War Grave Commission Memorial at Lee-on-Solent, on Bay 4, Panel 7. The Memorial bears the inscription "These Officers and Men of the Fleet Air Arm Died in the Service of their Country and have No Grave but the Sea. 1939-1945".
Mr William Shearer, of Victoria Street, Kirkwall, is a member of the Aviation Research Group Orkney and Shetland (ARGOS), which carries out research into aircraft which crashed in the area. He kindly contacted the Author in December 2011, and has given a brief account of the final flight of Blackburn Roc L 3186, and its two occupants, Jack and Wee Geordie.
Seventy years to the day after the plane disappeared, Mr. Shearer bought on e-bay the photograph below. It shows the same aircraft L3186, when it was new. It was commissioned on 24th October 1940. We are grateful for his permission to show it. It is not known who the pilot in the photo was.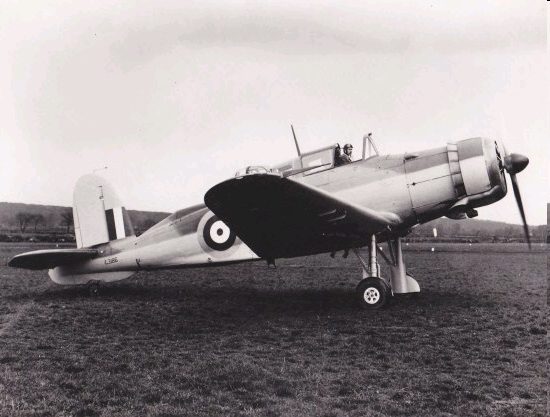 Header Image: A remarkable photograph of the actual plane (identification number L 3186) that Jack Coatsworth Tattersfield was piloting on his final flight. The photograph was likely taken about a year before Jack's death, and no conclusion can be reached about the identity of the pilot in the photograph. Only 136 of the Blackburn B-25 Roc aircraft, featuring the rear turret armament, were ever built. The primary user was the Royal Navy, and the Rocs saw action in the vicinity of Scapa Flow and the Orkneys.  However, they were regarded as unreliable and ineffective combat aircraft, and were soon replaced or relegated to non-combat duties.   Kind Permission of Mr William Shearer (ARGOS)