Albert Roland was born in Hackney on 18 July 1881, the third child of Samuel Tattersfield, a London fish salesman, and Annie Lane, nee Hall, who married in Hackney in 1876. In the Census of 1901 he was a cork packer, aged 19.
He married Mary Anne Charlotte Dorey in Camberwell on 17 Sept 1911. She had a daughter Ann Charlotte, born in Camberwell on 24 May 1915, during the course of World War 1.
Albert Roland attested for the Royal Flying Corps on 10 Dec 1915 in Peckham, under the Derby Scheme. This scheme was proposed by Lord Derby to increase army recruitment, and avoid the need for conscription, by allowing men to attest voluntarily for service at a later date. Men attested under the Scheme were paid 1 day's wage, and placed in the Class B army reserve. They remained in civilian life until needed for military service. The original deadline for the Scheme, 30 Nov 1915, was extended to midnight on 11th December. Between 10 and 13 December, 1,070,478 men attested under the Derby Scheme, being 48% of the total who had attested to date.
Military records show that Albert Roland was given number 3833. He was 34 years 6 months when he enlisted. His height was 5 ft 5 ins, weight 156 lbs, chest 38 ins and chest expansion 2 ins.
He later attested for the British Royal Air Force on 31 July 1916. He was a fitter, aged 35, and had Service Number 41097.
The National Roll of the Great War describes his military career in the following terms :- "Tattersfield A.R., Air Mechanic, RAF. He joined in July 1916, and after completing his training was engaged at various stations on important duties which demanded a high degree of technical skill. He rendered valuable services, but was not successful in obtaining his transfer overseas before the cessation of hostilities. He was demobilised in March 1919. 19, Matham Road, E. Dulwich, S.E.22."
He died in Roehampton on 19 Oct, 1971.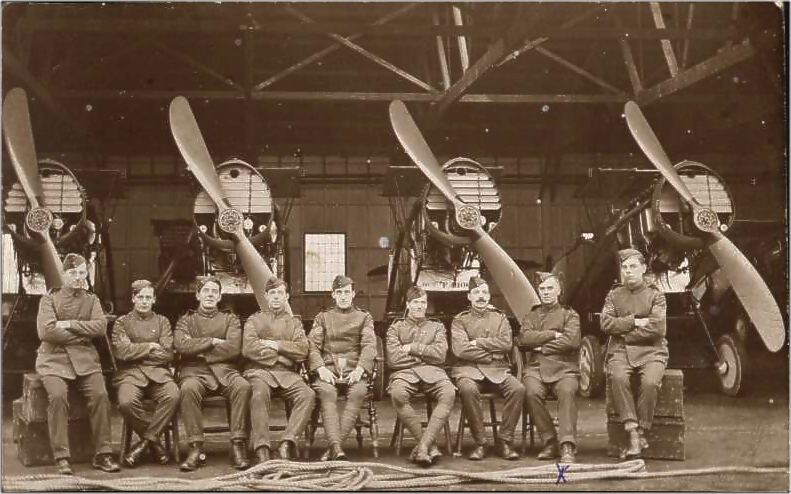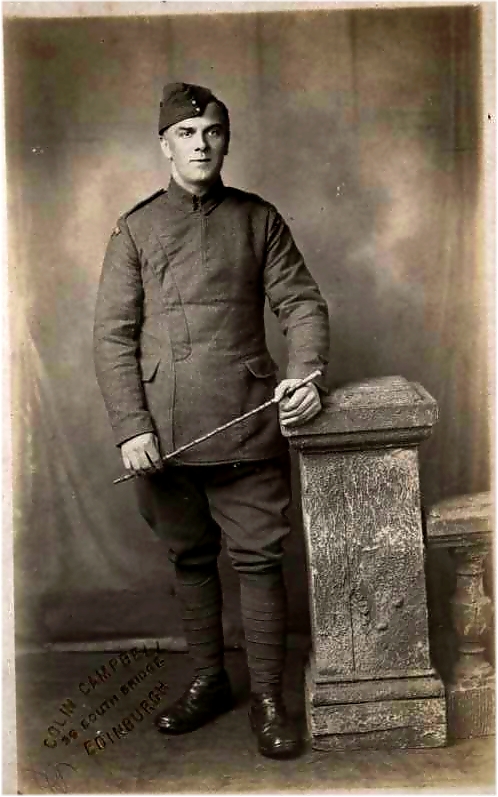 Both above photos kindly provided by Barbara Lewendon
Header Image: Albert Roland Tattersfield enlisted with the Royal Flying Corps only 3 years after the RFC's inception, and 3 years before the RAF came into being. It is hard now to appreciate how primitive the aircraft of that day were, and yet they were being developed rapidly for the war effort.  This image shows an F.E.2b type biplane, which would have been a state-of-the-art bomber and fighter when Albert Roland was embarking on his training as an aircraft mechanic. There is little doubt that he would have been very familiar with this type of machine.  Public Domain.